Continued from the last post.

Another direction that I am exploring is to sell the images, rather than the art, which also includes photographic images. I take many, many photos with my digital camera and this boosts the number and scope of images I can use on my Zazzle stores. Zazzle ia "print-on-demand" site which means that you can buy anything from Tee-shirts to tote bags, mugs to mouse mats, and even posters and wraped canvasses. Mny more products are available. A Zazzler ( like me) can upload images and design any of the available products then put them up for sale. Each sale earns a royalty ( from 10 to 50%) and it is also possible to earn referral fees for linking buyers to the site. These are actualy higher than the royalty payments, a better way of earning money for those with an associate account. All free to set up, no selling fees - only royalties to you, and no hassle with posting or buyers. Sounds like heaven!
My latest sale is a Tee which I designed for a buyer who liked one of my ATC's on Bonanza. A humerous look at pole dancing lessons.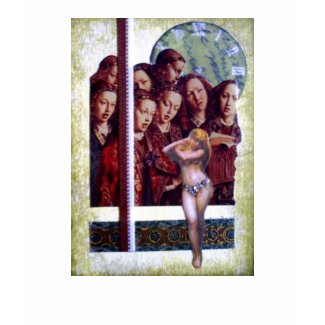 Todays lesson is over ladies
by
artyfax
Browse more
Mixed media T-Shirts
Just another taster, my latest product is a wrapped canvas designed using an
old pastel painting which I have slightly modified
in photoplus, my digital manipulation software of choice. It's cheaper than photoshop!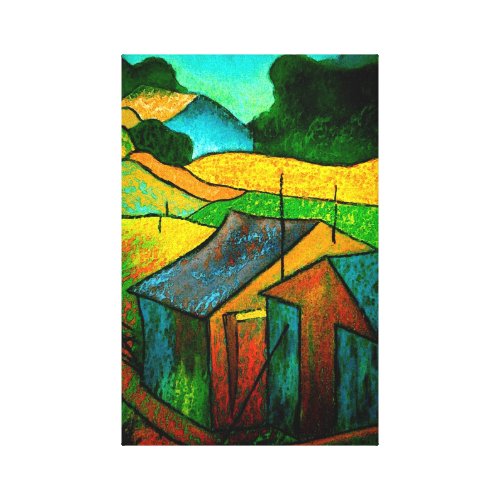 Down on the farm
by
ArtyfaxProducts
Browse other
Multicolor Canvas Prints
OK, that's it from me on selling, it hasn't changed my life style but every little helps; now where have I heard that before?