I have been on a short trip to Prague with my better half (bless her cotton socks for all the shopping we put in over the four days we were there). I was going to post a few photos of our sight-seeing triip but thought, "hey they can look it up on the web, and the photos will probably be better than I can show". So I have only one photo to show, It is actually an indoor shot from the Palladium shopping centre near the Republic Square in the Old Town. The photo is actually part of a frieze, decorating the gent's urinal. I needed four shots to get it all in but will only bore you with one. this has to be the overiding image of Prague for me.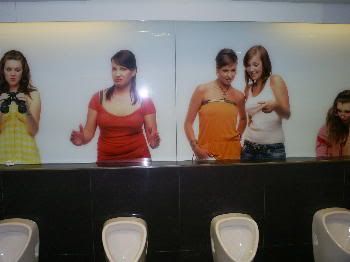 I will tell you it can be quite intimidating using this facility, for most fellows and certainly caused a few laughs.
Anyway back to art.................... here are a couple of ATC's I made just before I flew off last week. It was for a challenge I had to set after winning the lottery with my ATC,
"Carnival"
as described in the last post. The titles are pretty self evident so I will leave you with the images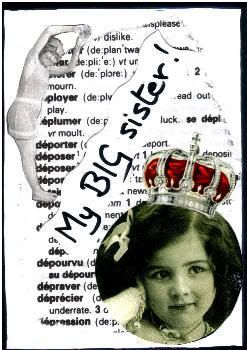 More art as soon as I have settled back in and cut the lawn and cliped the hedges and..................