Hi again, well I have been playing with some acrylic paints and mountboard, and a set of palette knives. I was trying to produce some backgrounds for some ATC/ACEO's in the manner of Lisa Vollrath on her GMS website. She uses this sort of technique on paper in this tutorial. I decide I wanted some sturdy card backings and decided to use up some old mountboard - of course this hasn't much tooth, almost a smooth surface and the way you use the palette knife including the pressure gives some pretty startling effects. let me show you a few after I cropped them to size:-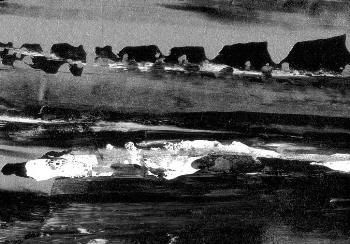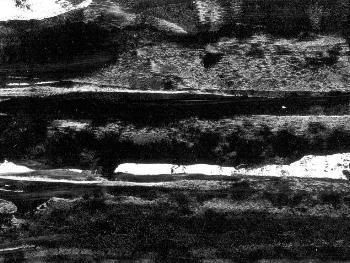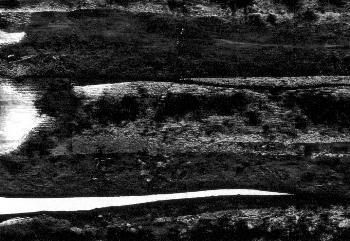 Interesting, non? I am going to keep a few of the more interesting ones, as aceo's in their own right.
I have done several of these now in various colour combinations, but these B&W ones were the first that I had cropped to size and I was astounded by the images which came thro'. Must experiment with this technique a little more. May be some more of these to come, watch this space.