Couldn't resist a couple of photos again..........

The weather here in the UK is completely unseasonable and has been said to be the warmest February on record. (We have also had some very cold nights because of the lack of cloud cover). We decided to go for an afternoon out to enjoy yet another weekend os sun, this time to a local National Trust property called Baddesly Clinton. It is an old, moated manor house dating back to the thirteenth century. Lots of attractive walks!

After a quick lunch in the restaurant, we decided to do a quick tour of the woods, which encircle a small lake. These photos show the glorious sunshine AND the thick layer of ice on the lake. Had to take a snap of the ducks walking across the ice.... and laughed out aloud when one of them flopped into the water when it came across a hole in the ice.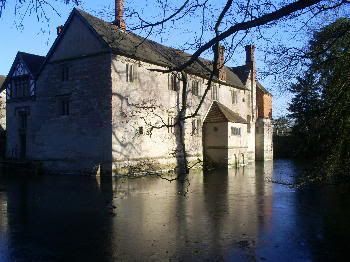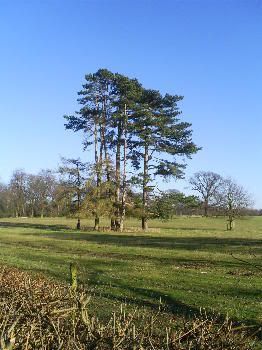 This last photograph is of a stand of trees which I mean to paint everytime I visit the property. Perhaps having mentioned this on here, I will finally do it. Watch this space!!!
Bye for now.