What luck.............


I joined a couple of groups not long ago to increase my swapping opportunities and I have already mentioned winning a monthly lottery with my ATC entry called "Good Fortune " I have just found out that I have also won a second lottery on another group with this entry, "Carnival"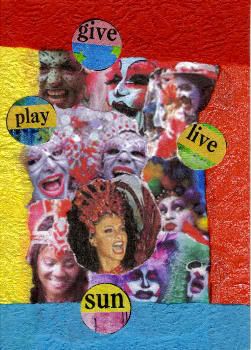 I am looking forward to recieving some fantastic ATC's from the other entries. I wonder to myself how much is this down to sheer luck....... or to my being a new member in these groups.
I now have to choose the new theme for the next lottery and pick a winner, the question is how do I choose?
Just for good measure, here are a couple of entries for the lottery on the first group (which I can't win this time)
I will be off-line for the next few days, so the appearance of comments will be delayed a little but please do feel free to make any comments as it is always great to hear from readers.
I have to dash now but next time I will be posting links to these groups, which are both on Yahoo. Adios