Hi, Sorry to all my friends for the somewhat protracted absence but I have been beset by a number of (minor!) problems at home which have limited my time at my PC. I have also been away for a short break to Bourton-on-the-Water, in the Cotswolds. A marvellous little place and full of little gift shops and tea rooms. I simply had to take a photo of the tree in the middle of the river running through the village - although there is a bit of camera shake apparent, I share it with you here:-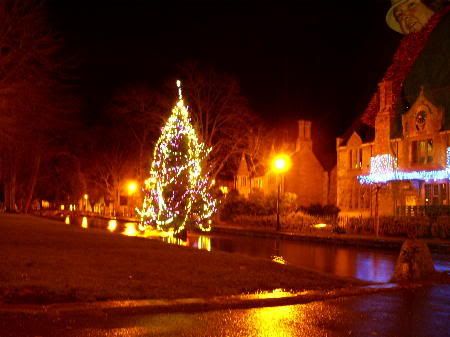 I have also got three new ATC cards, in the series that I started at the end of last month, they are all what I would call throw-away cards as I feel that I have been learning this new technique of stamping and decorating the images with doodling.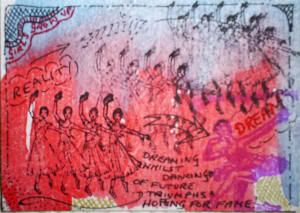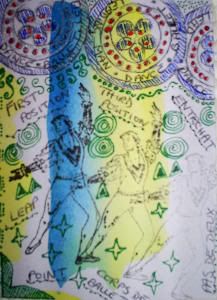 The last I believe is an example of a ZENTANGLE although I am not certain of this. It is another strange new world which I have been exposed to thro' my new Art Group.
lastly I would like to wish all my readers and friends a happy christmas and a prosperous new year, and leave you with a quick water colour sketch