I have started selling products on Zazzle, a print on demand company, with images of my art. Paintings and collages. To promote the store and write about my experiences on Zazzle I have also started a new blog, Artyfax on Zazzle.

Please pay a visit to either, and comments would be greatly appreciated especially if letting me know what you think about the products. So far I have two stores. The first is the one I started with and I have been learning. To put some of this learning into effect I will be opening more "niche" stores to make it easier for the customers to find what they want - hopefully.

The second store is ArtyfaxCards - using my art and photographic images with my strange brand of humour to make unique and individual greeting cards and postcards.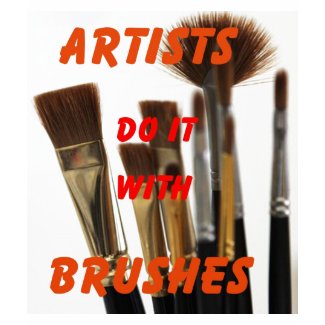 artists do it with brushes
by
artyfax
Become a
clothing affiliate
for Zazzle.