Seem to be having a difficult time, creatively speaking....

The latest theme for this month's NI lottery challenge was to "Make Me Laugh". Now most of my ATC's seem to include an element of humour without my being too conscious of the fact while I am making/creating the card, but setting out to make a humerous card had me stymied.

Well after lots of soul-searching I reckon that I have been thinking too much about the titles (trying to inject some humour?) and not enough about the visual elements in the collage. I certainly would normally almost have completed a card before deciding on a title. BUT because I am a sucker for punishment (and I did call this blog The trials and tribulations of........) I am going to post the inital results here. Three atc's with which I am not very pleased.


firstly, NO ANNIE (or I said under your thumb not gun)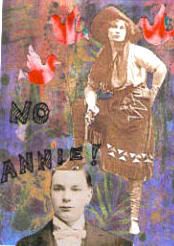 next CUPBOARD LOVE (or all the nice girls love a sailor)



and finally HOME ( or I'll just pop inside and slip into something more comfortable)

Three very simple and straightforward collages. What's even worse is that I have used some great backgrounds and I don't like to use the same elements too many times.


Before the winner (of the lottery was drawn) I came across a picture of a sumo wrestler quite serrendipitously, in a magazine and it gave me an idea. Of course now I wasn't thinking of the issue and was fairly relaxed. The picture was too big for an ATC but I decided the humour could be increased by cutting the image in two. I only needed a couple of bits of text and a set of four corner stamps that I happened to have and bingo!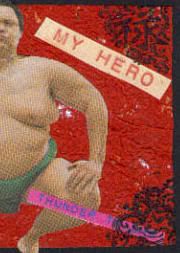 Sorry the two photos don't quite match up! I hope Margaret, the winner, likes this diptych. And I think I have learned quite a valuable lesson from all this. If it's visual art............ concentrate on the visual aspects before all else. And relax and enjoy yourself when working.