As promised here is a view of the completed book. I said that it did not shut properly, and that I should take out more pages in the future for another attempt. I guess it is not too bad however for this sort of art work, maybe I am too critical. However I am quite proud of it. I kept focused for quite a while to finish it ( 24 collages) and managed to use up quite bit of the stock of scraps and off-cuts ( and a few items that were sent to me with atc swaps). here it is..........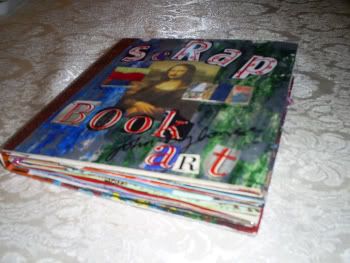 Don't forget to view my
You Tube vid
to see all the images as they appear in the book.
Finally, a video in a series on You Tube which was fairly instumental in getting me started on this project. Note the box of scraps, and the layering, etc - wish i was this fast, LOL



See you around.