OK I finally did it. I bought myself a set of lino-cutting tools from Ebay ( where else? ) and made a series of three stamps from soft erasers from my local supermarket. I set out in this first rubber stamp project to make stamps which I could use as to create backgrounds for my atc's. I will hopefully move on to more detailed images as I get used to the tools.

First here are photos of the stamps ( after use, as the inks seem to have dyed the rubber ) two of them are actually on both sides of one eraser.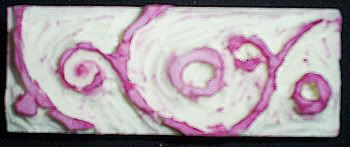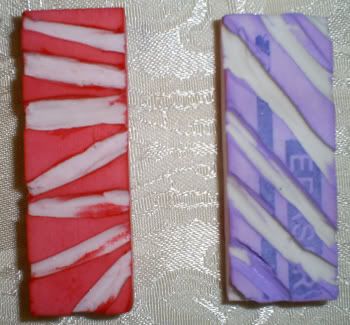 Two are very similar and the third is an attemp at a scroll-like pattern.
The stampings from these look a little like the following: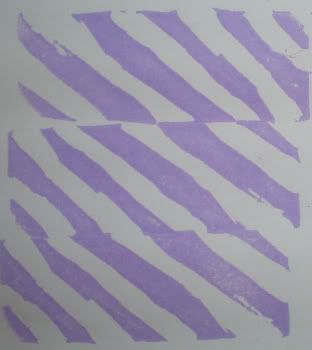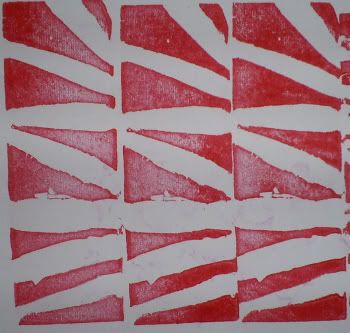 The scroll pattern was a first attempt and I have now cleaned up the area which was cut away. The rubber is so soft (?) that it has to be a very deep cut to avoid spurious marks on the paper.
Finally here are a some atc's using two of the backgrounds: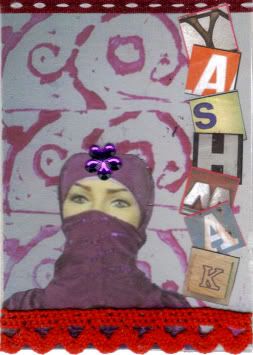 and also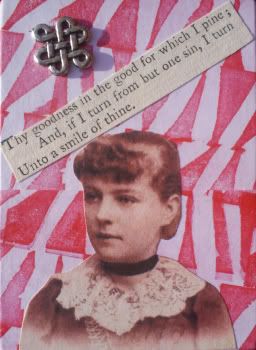 I certainly enjoyed the experience and will be making more stamps this way (and also using corks ) as soon as I can get enough time to gather my senses.
Try this yourself...