Another day another canvass, but is it enough? The deadline is approaching and I am still off-plan. Well it is creative art. But I have finished another and must look on the bright side, here it is entitled "Mountains" :-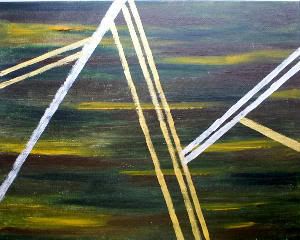 It is so very difficult to photograph the gold and silver paint which I have used for the outlines. I have tried daylight, flash, close-up and moving away but a good compromise is eluding me. maybe I should play with the settings on my camera, but that's another issue and could lead to yet more procrastination.
Talking of other issues.................. here is another ATC, which I allowed myself to complete after I had finished this canvass. A sort of sweetener, you might say, to get some more work done.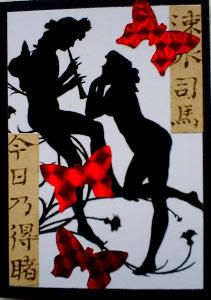 Well that's it, back to the grindstone - will hopefully have a couple more canvasses to show tomorrow. And this time that's not a promise - it doesn't work. Cheers!