Alright! I have completed the last two canvasses, and trying to catch up and post these on here just for completeness. Still having problems with the photography unfortunately but at least I don't need to bother with that for the exhibition itself. Here they are titled "Broken Lines" and "Random Lines". Guess which is which.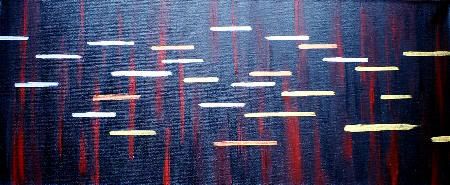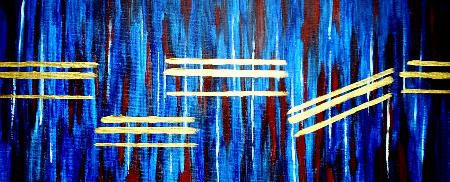 Theses are both 10 X 24 inch, again gallery wrapped. I can breathe a sigh of relief now, admin completed and all I have to do is deliver them for the opening day. Cross my fingers and hope that some kind soul takes pity on a poor artist (in a manner of speaking) and opens his/her wallet.
Won't be around my PC for a few days so my next posting will be a little delayed, but don't go away - too far!