Well, Only four weeks to go and I am in Menorca for one of those. I have to admit to sweating a little on this one. Normally I paint fairly prolifically, but this time last year I discovered ACEO's. I have hardly done a decent sized painting since. What is it about those damn little things that makes them so addictive. You don't get any warnings with them!

Apart from painting ACEO's I have also, as you will have noticed started collaging and getting into 'papercraft' (found a very lively and friendly group on ebay which has only recently started so most members are quite active). I have also got myself into the process of 'swapping', ATC's that is. So my time has gone with a whirl over the last few months.

So... Exhibition canvasses? I have decided that the only way to put together a large enough tranche of paintings is to do a number of abstracts. We are a small group, so need to participate fully at our annual bash. I usually enter several abstracts, just to widen the scope of the display and show the world we are not all 'chocolate box' painters. (with apologies to my colleagues and their wonderful landscapes).

I have purchased my canvasses, all exhibition wrapped so they do not need framing. I have purchased a good quantity of acrylic paints including some metallics for the first time ever. I have spent odd minutes sketching and playing with themes and ideas. So everything is ready and over the weekend I painted my first two from a set of four. Based on the four seasons, may not be terribly original, but for a small, local group......... Here are spring & autumn:-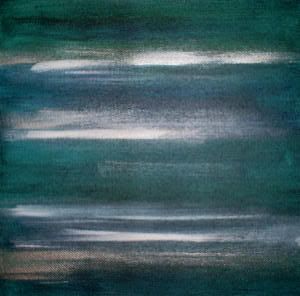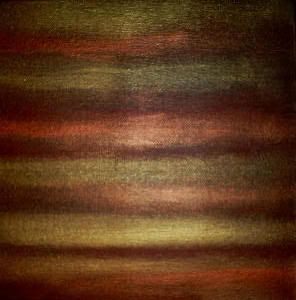 I am happier than I though I might have been with these, sketches show the way but sometimes you never quite end up where you think you are going. The gold and copper paints actually look a whole lot better than the silver which looks a murky grey. I may have to add a few highlights to 'spring'.
Will hope fully be back soon....