Christmas is nearly here (aarrggg!!!) and I have been making atc's based on the theme : Christmas.

It's Mammas fault, the last challenge swap of the year and this was the unlikely theme (?). At first I started making victorian/vintage cards but I had been making some of these to use as CRAK's (for readers not in the know a RAK is an ATC sent without expectation of a swap in return - simply a random act of kindness - the C indicates that is is sent at Christmas) and had already got through quite a few.

I made a couple which I thought were slightly different:-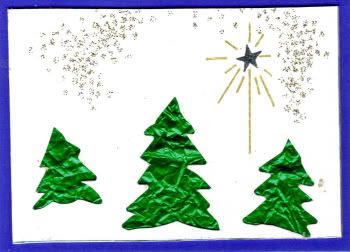 The Christmas Star



Christmas Morning
These two were entered into the
challenge swap
. But I got carried away and started playing with "christmassy" papers and embellishments and odd left overs from some cards I had made for my wife (confessions of an artist?).
Happy Christmas



the Holly and the Ivy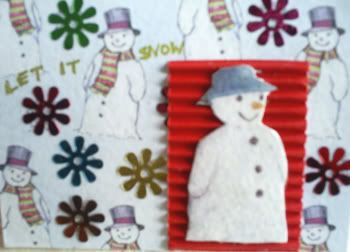 Let It Snow


Santa and Rudolph


If you can offer any help or assistance please leave a comment here, I would particularly like the address of CCMA (christmas card makers anonymous), before it is too late for me. If you would like to take any of these last four off my hands, I can arrange a swap thru my
Flickr site
. Or you can contact me via these pages.