Trying to refrain from posting any more zentangle doodles - great relaxation but unsure of their place in my ouevre (I think I've spelt that right... my artistic body of work for those who need a hint). But I am still trying to complete a pair of ATC's which I can submit to my web-groups doodle swap. Here are a couple of new contenders:-

a little "iffy" about this one, trying to use a rubber stamp to liven it up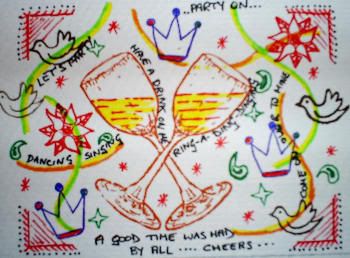 slightly better, I think. But......??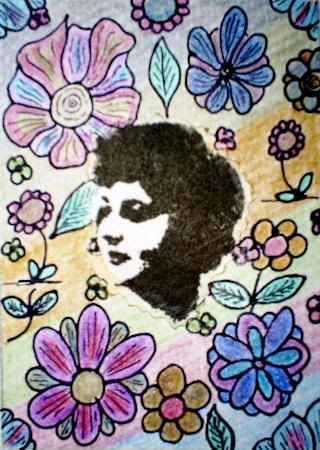 Now here's one which I like, a little effete but who cares!
In fact I have selected this last and "Rose amongst the thorns" (colour version) as shown in an earlier posting,
Doodling ATC's
.
Now these are mailed to the swap host I may be able to carry on with the rest of my life. It is a great group (sorry it is private) but the members are so busy coming up with new "crafty" projects that painting is still eluding me. I must put some time aside for sketching and painting or I am going to get stale. If not already!
Still nil desperandum, eh!! more posts soon.
BTW, Major problems with my wife's mother (96 years old) are easing..... and I may have more time to devote to my art work and even consider opening up an Ebay shop again.
Shock horror
. I will researching other alternative avenues over the next few days and weeks whilst building up a stock of work. Any suggestions/comments gratefully accepted.
Cheers