OMG I have done it again. You see I bought this job lot of bits and pieces for embellishing my crfat work pieces and there are a lot of buttons. Now with this button fairy swap, I have a good excuse to use them up. But is this a fairy? I asked wether fairies could be masculine in a previous post. It would be unfair to the gentleman concerned to use that apellation, so I coined the alternative name button angel. He is of african origin simply because in this job lot were some african orientated beads and things, so an African Angel it is:-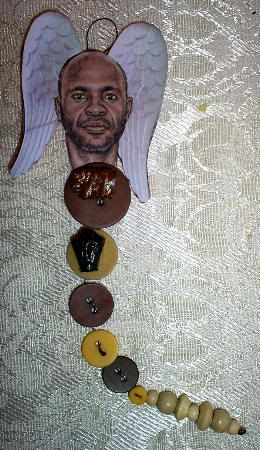 These really are easy to make and it is easy to see how the ladies could get carried away with cheruby babies and fairy things. Nice and glittery with lots of bling on the tail. And so quick once you have all the bits to hand.
Now, on a more serious note, ahem. N.I. also have a swap based on the zetti images which I mentioned recently and which I promised to explain ( but in the meantime see lots of
examples on flickr
or from the
originators own web site
) and will add a few word of my own on the subject....... soon. here are a couple of playful, post-card sized images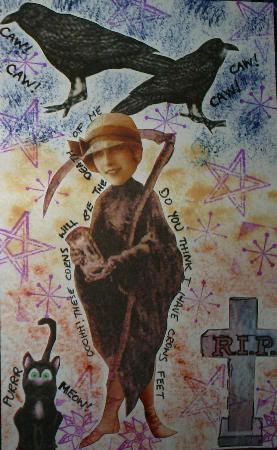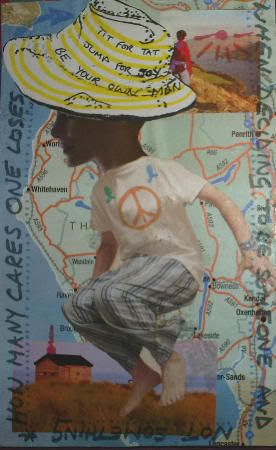 Don't judge these too harshly as I am simply experimenting at the moment. Great fun to do, with no pre-conceptions and everything adds to one's experience.
Can't believe I have made so many posts recently, don't know if I can keep this up. It is likely to be back to one ( or perhaps two) per week again but please visit regularly and even better let me know what you think of this journey.
Bye