Howdy, Not really been up to much in the way of art/craft this last few days but I have been thinking about a little series of ATC's based on the inventory of an invented travelling Quack doctor. What emotions would you like to feel today? Buy it in a bottle! Love, joy, beauty, innocense. (mmmm... I do know beauty is not an emotion, but hey, its only art!).

I had these images of antique bottles from a friend and printed them out on acetate. Whilst browsing my stock of images/photos I came across these four which are not my usual style , can't remember why I had them even. BUT there they were and kicked off the idea of the series. Here are the four images with the acetate images placed over them. I am now considering where to go from here. Lots of ideas but still contemplating what the theme should be. I want them all to be different but recognisably the same.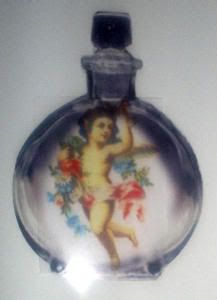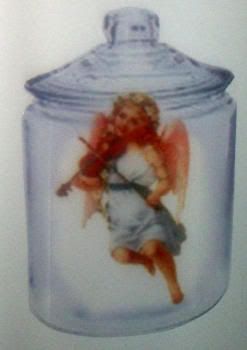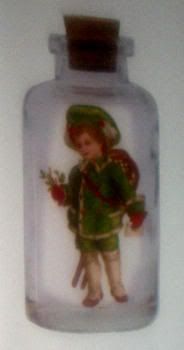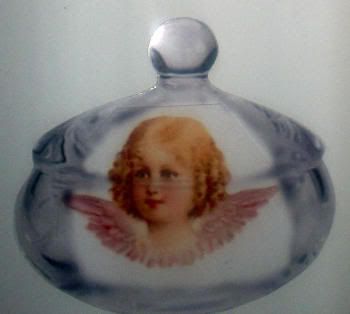 I won't say which is which, why not have a guess and see if your impression agrees with mine, feel free to leave a comment.