After a busy weekend decorating and assembling flat pack wardrobes I was able to fit in a couple of ATC's during rest breaks. One of these was for a challenge on a new group that I have joined, in a further bid to widen my crafting horizons; the other was for a 1-2-1 swap. It feels great to have got these both done and out of the way. Both are simple collages on backgrounds done by wiping acrylic paint over the media. Here they are:-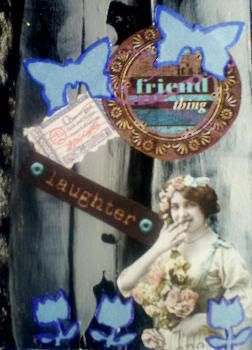 Just for good measure I have included another ATC which I have completed recently for a swap and this are shown below. Again a collaged image but the background (the egyptian scene) was an experiment with image transfer, I like the distressed effect which is ontained by this technique.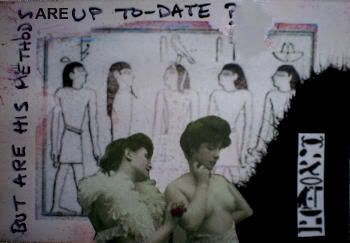 Well it's back to the grindstone for another session of decorating...............