New art has been a little slow coming this week. But I have managed a couple of challenge atc's. The first is based on a theme of eyes from the Make It Mondays challenge on Lisa Vollrath's Go Make Something site. A very simple ATC.... layers of coloured paper, a few circular stampings and an image of eyes.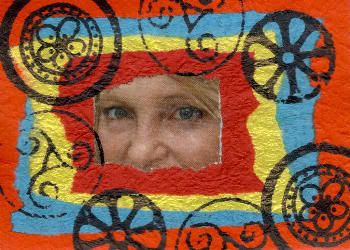 The second is one in which I have put to use the
bottle images
whch I started to use previously but never quite got around to completing. This was for a lottery challenge on the Yahoo group Blindswaps.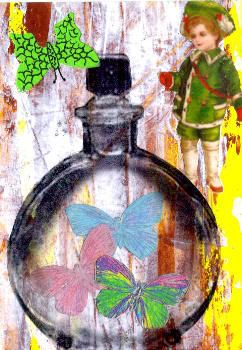 Apart from these my crafting time has been spent on making artwork for kids with very serious illnesses who are featured on a site called
Make A Child Smile
. This is also thro' a project/challenge on the same Blindswaps group. From the MACS site three kids are featured every month and members make a piece of art for these and send them as RAK's.
As I used proprietary images ( a WWF wrestling star and carebears) for ttwo of the cards, I am not posting them on this site but I did get to do some digital collaging for the third and here are some images from this.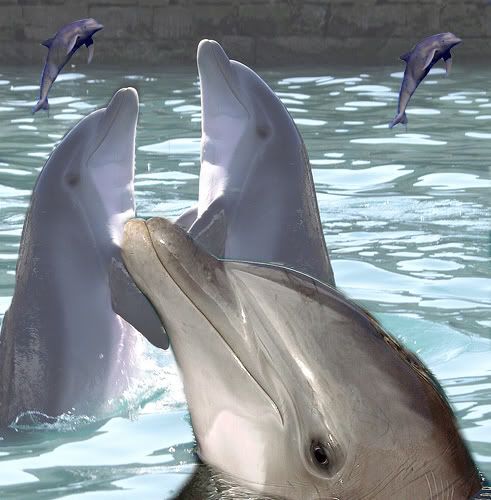 a little larger than intended but never mind just this once..... It was certainly a fun project and got to learn a little about the subjects of the artworks, yes including the Care bears... I did Funshine, Bedtime Bear and Oopsy Bear. LOL
Now to get on with some serious crafting .......