This is something I have done in many ways, often using wet-into-wet techniques to produce background papers for my atc's.

However, a challenge was set by MAMMA to use baby wipes ( the sort soaked in alcohol)to produce the papers. It gives a soft, almost cloth-like texture. It was actually taken from one of Bernie Berlin's techniques in her ATC Workshop so you might very well have seen it already. As an extra, we had to use words on the atc but that is by the by for this post. Here are the first two papers I made ... one is a soft, pastel shaded paper and the other is far more vibrant. The technique allows you to choose what you want to see.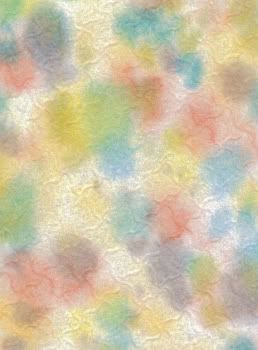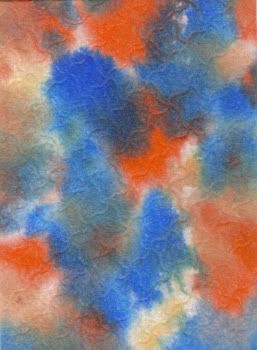 The atc's I made from them are:-



I was quite pleased with the first ( operation get a man) but not so sure about the second. I think that I did not quite make the main images stand out enough from the background. (especially the crown which gets lost in this photo - only the three faux gems bring it out when seen close-up). Anyway I hope the recipients of these atc's are happy with them.